Leave a comment in our guestbook!

Frank Calendrillo
on - from
Hobe Sound, Florida
My wife and I just returned from Rome, where we visited for one week. One of the highlights was our "bullet train" to Naples, and touring Pompeii and the Amalfi Coast. We met Raffaele, our driver at the train station in Naples and spent the day with him. I am writing this to anyone who will be looking to experience Raffaele's professionalism and thoughfulness. He was very engaging, and made us feel safe while driving, especially the Amalfi coast. It was a day we will not forget, and certainly will not forget Raffaele. Make sure you ask for him.....He will "make your day"! Frank Calendrillo.
---

Abbiamo avuto il piacere di essere stati accompagnati da Raffaele in una giornata di Tour, tra Positano, Amalfi e Ravello. Devo dire che ci siamo trovati molto bene, ottima guida, disponibilità e cordialità. Una Compagnia che sicuramente consiglio a chi vuole vedere tante cose e ha a disposizione poco tempo!
---

Bob and Peaches
on - from
Bristol
We recently enjoyed a pleasant day exploring the Amalfi coast with our driver Lello. He was a careful, courteous and considerate driver, full of knowledge about the area. We made several stops to see the sights, have lunch and purchase some souvenirs. On each occasion, he was prompt and professional. Although we knew the region from previous visits, Lello helped us to have a memorable visit.
---

Jennifer & Bill Lucas
on - from
Huntington Beach, CA
Lino met us at the Naple's train station and transported us to the Hotel Plaza in Sorrento, Italy. Lino was an excellent driver and is a very friendly and welcoming person. You quickly feel as if you are being driven by a friend. Lino provided honest recommendations about the do's and dont's of the area. we highly recommend Lino's Tour / Car Service.
---

McGiffen
on - from
Cairns Australia
We recently booked Lino Tours from their website, and were very pleased with the service. Lino is a very competent driver, and we marvelled at his skill negotiating the narrow and busy streets of the Amalfi Coast. He was punctual, professional, and reliable. We have already booked Lino Tours for another transfer this week. An excellent choice!
---

Richard and Karen Ward
on - from
SIERRA VISTA
On Aprilv 22, 2016, we had a wonderful tour of the Amalfi coast with our driver Raffaele. The vehicle was clean and he made us feel comfortable while driving on those narrow roads. He was informative and provided us with excellent information on our 8 hour driving excursion. He always stopped for photo taking and took us to a very good restaurant for lunch. This was one of our highlights during our 4 day stay in Sorrento.Our daughter will be asking for him when she goes to Sorrento later this year, for pickup in Naples and her return as well as the driving tour. Thank you Raffaele. Richard and Karen Ward, Sierra Vista, Arizona
---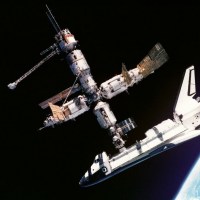 Sayada Mohin
on - from
Chittagong
Charlotte airport limo online in two minutes Comfort limousine located in Charlotte, North Carolina We provide professional driving services to people in Charlotte, Gastonia, Concord and Mint Hill in North Carolina as well as Rock Hill, South Carolina in Charlotte limo Our drivers are willing to pick you and your party up in any community surrounding our immediate service area So we are the best in charlotte limo, car service , limousine and airport transportation and party bus Charlotte limo we provide a wide range of services at Comfort Limousine You may request sedan or town car service to transport you to and from the airport.
---

We used Lino tour for a private tour of the Amalfi coast. Our driver, Raffaele, was on time, courteous, and had great suggestions for places to stop. He also reserved a place for us to have lunch that was absolutely fantastic! We certainly enjoyed our day thanks to Raffaele!
---
* Mandatory fields.
** I authorize to handle my personal data according to Italian law 196/2003 (art. 23 and follows) (Read Privacy Law)